Anastasia Lodge
Anastasia Lodge is a residential care home located in Winchmore Hill accommodating 29 residents. Each room has en-suite facilities. We have two companion rooms. Anastasia Lodge has a beautiful garden, where our residents, day guests and their visitors are free to spend their day enjoying the grounds. Anastasia Lodge has a spacious dining area and two lounges – Aphrodite lounge and Elizabeth lounge – offering residents choice while at the Home.
Anastasia Lodge offers residential care, dementia care and palliative care. From short and long-term placements to our flexible day care services, residents and guests can enjoy a friendly environment, a varied menu considering cultural and special dietary needs, a wide-range of activities and excursions to local attractions.
Meet The Team
We have an enthusiastic, highly trained and friendly team. Managers, carers, activities co-ordinators, chefs, domestics, maintenance and accounts teams all work together to ensure you have a smooth stay with us. Our senior managers at Anastasia Lodge include our Operations Manager Davison Chimenya and our Registered Manager Norma Dimaiwat.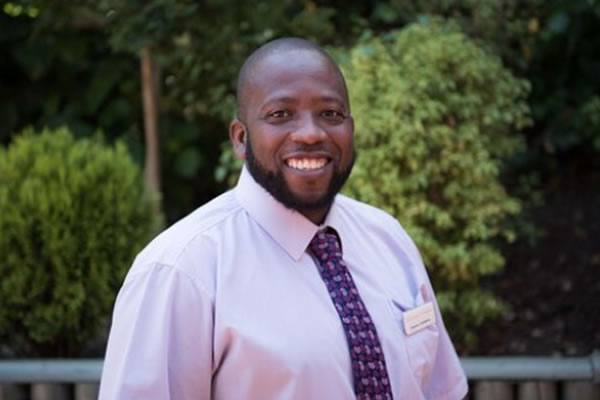 Hello, my name is Davison Chimenya and I am the Operations Manager at Autumn Gardens and Anastasia Lodge. I joined the team in 2016 having worked with the homes for a number of years before this through my roles in the Care Homes Assessment and Treatment Team and the District Nurse Service for Enfield.
I have a strong clinical and operational background in general health and management of chronic illnesses, delivering patient-centred care in both primary and secondary care settings.
I have a proven track record of delivering quality care and managing CQC compliance. I have vast management experience from the NHS and key business skills gained from various engagements with the private sector. My key attributes are performance management, delivering people-centred care and service development. 
I have a passion in elderly care and team development. As well as my day-to-day work, I enjoy planning for how we can develop the homes and make them an even better place for older people to live.  Outside work I enjoy events management, watching football and travelling.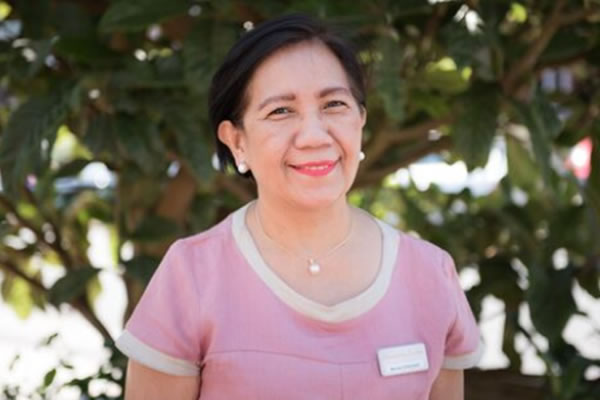 Hello, my name is Norma Dimaiwat and I am the Registered Manager of Anastasia Lodge.
I have worked in a variety of areas of nursing, including general nursing and acute care, in the Philippines, Libya and UK. I feel that my broad nursing experience has enabled me to gain wider knowledge and skills in dealing with people with differing needs and backgrounds.
I began working in older people's care when I came to the UK in 2001. Since then I have worked as a Manager in both Nursing Homes and Residential Homes for Older People.
I began working as the Manager of Anastasia Lodge in June 2012 and I am very happy in my role. I have a very hard working, patient, caring and hospitable team, who take pride to ensure that every individual resident in our service has the best quality care.
Working with older people is a fulfilling career. My main goal is to give the residents I care for the best quality care, maintaining their privacy and  dignity. I feel satisfied when I see their smiling faces, as I know they are happy and content.
During my leisure time I enjoy shopping, watching television, spending time with my family as well as cooking and baking.