Autumn Gardens
Autumn Gardens is a nursing and residential care home located in Southgate, with 85 light and airy rooms with en-suite facilities. We have a beautiful garden, with a protected walkway for our residents, day guests and their visitors to take a stroll. Autumn Gardens has a spacious dining area and three lounges – Olive, Jasmine and Rose – offering residents choice while at the Home.
Autumn Gardens offers nursing care, residential care, dementia care and palliative care. From short and long-term placements to our flexible day care services and our memory club, everyone can enjoy a friendly environment, a varied menu considering cultural and special dietary needs, a wide-range of activities and excursions to local attractions.
Meet The Team
We have a dedicated, highly trained and caring team. Managers, nurses, carers, activities co-ordinators, chefs, domestics, maintenance and accounts teams all work together to ensure you have a comfortable stay with us. Our senior managers at Autumn Gardens include our Operations Manager Davison Chimenya, our Registered and Nursing Manager Christina Argyrou and our Residential Manager Martina De Vizia.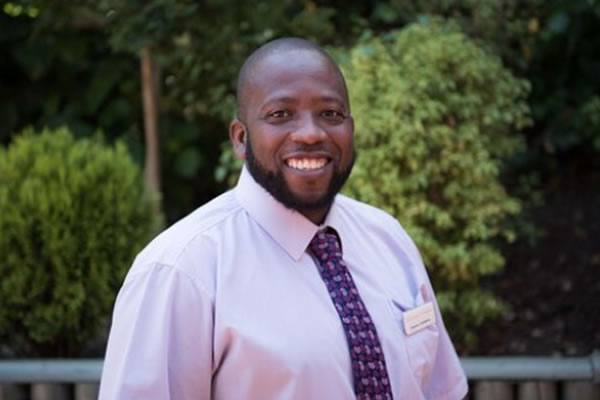 Hello, my name is Davison Chimenya and I am the Operations Manager at Autumn Gardens and Anastasia Lodge. I joined the team in 2016 having worked with the homes for a number of years before this through my roles in the Care Homes Assessment and Treatment Team and the District Nurse Service for Enfield.
I have a strong clinical and operational background in general health and management of chronic illnesses, delivering patient-centred care in both primary and secondary care settings.
I have a proven track record of delivering quality care and managing CQC compliance. I have vast management experience from the NHS and key business skills gained from various engagements with the private sector. My key attributes are performance management, delivering people-centred care and service development. 
I have a passion in elderly care and team development, focusing on continual improvement for the benefit of our residents.  Outside work I enjoy events management, watching football and travelling.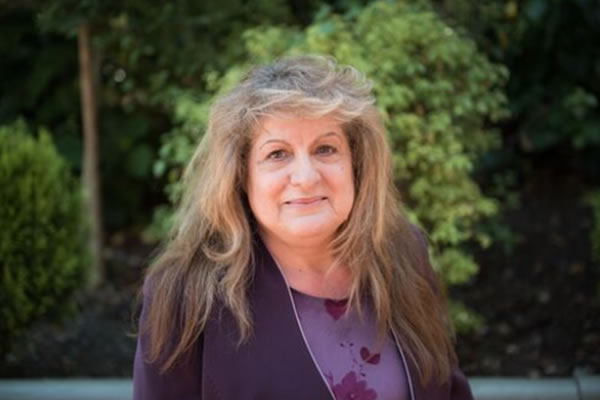 Hello, my name is Chris Argyrou and I am the Registered and Nursing Manager at Autumn Gardens.
I have been working in older people's care since 1993. I first joined Anastasia Lodge as the Registered Manager in 2008 and moved to become the Registered Manager at Autumn Gardens in 2012.
When I started nursing, I worked in many different areas both in Cyprus and the UK and I found my calling when I joined my first nursing home. It is a real pleasure caring for older people. They are so inspirational and have such determination and drive. My primary goal is to have a good team, to deliver high quality care and to comply with the CQC. I also take pride in helping my team to develop and progress in their careers.
Outside of work, I enjoy spending time with my family and in particular watching my grandson play football, especially when he scores!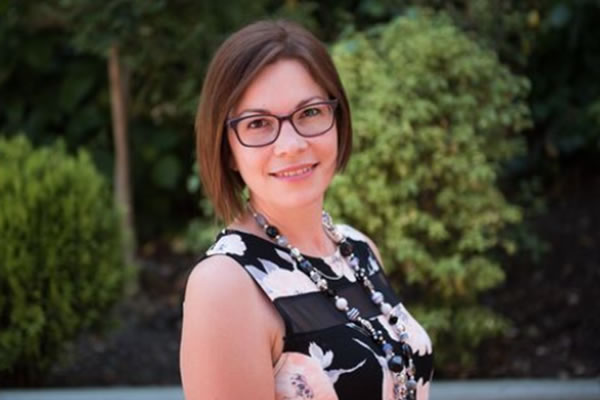 Hello, my name is Martina De Vizia and I am the Residential Manager at Autumn Gardens.
I have been working at Autumn Gardens since 2009. I immediately fell in love with the environment and residents and I became determined to build a career in Health and Social Care.
I soon became Senior Care Assistant and then worked my way up to Head Carer, Deputy Manager and later Quality Assurance Manager. As the Residential Manager, I am proud to take part in ensuring that care quality at Autumn Gardens is up to our very high standard.
As a Manual Handling Trainer, Dementia, SOVA and MCA and DOLS trainer, I take pride in helping my team to develop their skills and increase their confidence in performing their daily duties.
Outside of work, I dedicate all my time to my family, especially my young daughter who is the apple of my eye.