Have you considered becoming a carer?
During the first week of September the social care sector come together to celebrate Professional Care Workers Week. Care workers have a challenging and rewarding job that is different every day. Over the past months care workers have shown how exceptional they are. During a period of global uncertainty, the most vulnerable members of our society have been cared for in care homes, supported living facilities and in their own homes.

The social care workforce is one of the largest in the UK employing 2 million people. In Professional Care Workers Week, the opportunity is taken to bring the sector together and to appreciate the outstanding efforts of care workers.

At Autumn Gardens and Anastasia Lodge we are keen to help raise and promote the profile of care work as a profession. It requires a vast variety of skills and knowledge, that only a special kind of person can deliver.

The Homes' director Elena Makrides said
'One of the incredible things about the care sector is the opportunity for people to have a second career, or perhaps first career, later on in life. All you need to start as a carer is to be a caring person. We offer support in our homes to enable our staff to learn on the job whilst completing their qualifications. There are a range of opportunities to climb up the career ladder, right to the top if that's what you would like!

It's a flexible career you can balance with your personal life which is why so many choose it. Every second of your day you add value to people's lives and make a real difference. The government now calls us essential workers, but we have always known we are essential.'

If you are considering a career change or wish to start working in the care industry, please contact our team via the contact form HERE.
Meet some of our carers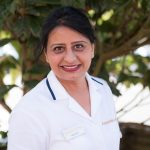 Yogini Patel, Deputy Manager
My career in health care has dramatically evolved over time, from being a nurse in charge in India through to my current role as Deputy Manager at Anastasia Lodge. I still recall those early days when I started working at Anastasia Lodge, not so confident and not familiar with the practices. I am extremely grateful to the staff and management who took me under their wing. With their support, training and most importantly encouragement I was able to complete my NVQs in Health and Social Care to improve my knowledge and skills which have helped me move up the career ladder.
The working environment at Anastasia Lodge is a happy and positive one, allowing me, my team, and our residents to thrive.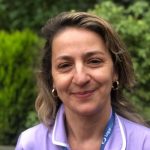 Mihaela Costache, Care Assistant
My passion to work in Health and Social Care started several years ago when my grandfather was diagnosed with dementia. Looking after him encouraged me to seek a career in the industry.
Caring for vulnerable people gives me a feeling of satisfaction, wellbeing and reminds me of the happy times with my grandfather. I love my job and I hope to become a registered nurse in the UK soon.


Kate Abban, Care Assistant

As a child growing up in Africa, I admired a lot of professions. Coming from a family of teachers it was only natural that I would follow this path. When my grandfather became sick, I took care of him and I realised I had a real passion for it. When I travelled to the UK I continued teaching and then took the decision to change my career. I started working in a care home, taking care of residents and I have never looked back! The training has given me the opportunity to learn about different types of illnesses, moving and handling of residents, medication, first aid, end-of-life, dignity in care to name but a few. I continue to gain knowledge and experience every day as I work towards a nursing qualification. 
Martina De Vizia, Residential Manager
After 11 years of service at Autumn Gardens I can still vividly remember my first day, walking through the main entrance with no experience in health and social care whatsoever. I fondly recall the first resident I assisted with personal care and the first resident I assisted with their lunch and I fell in love with the environment instantly.

After a short period of time and with the home's support, I completed my NVQ level 2 and level 3 and I became a Senior Care Assistant and later Head Carer. I later completed my qualifications to become a Manager and soon after I became a Deputy Manager. I have always been an ambitious person and if I were given an opportunity to progress, I would go for it. Autumn Gardens gave me the opportunity to grow and here I am today, a Residential Manager. Since my first day I have found my job incredibly rewarding and fulfilling. I love the dynamics and the fact that no one day is the same as the next.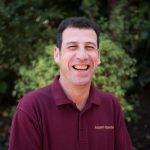 Yiannakis Charalambous, Activities Supervisor
My passion for care work came from looking after my elderly grandmother at a young age. Being able to build relationships, make a difference to peoples' lives and support vulnerable members of the community is extremely rewarding. My life experiences with my grandmother has taught me to respect, care and give back to the elderly in our community.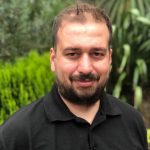 Arian Korca, Care Assistant
Originally from Greece, I had been working as a nursing assistant for 10 years. My father had a severe accident several years ago and needed to be hospitalised. This gave me the opportunity to see, first-hand the care he received, and I knew I wanted to join the profession. I continue to learn new skills and look forward to progressing in my career while working at Autumn Gardens.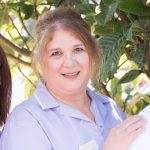 Melpomeni Yiangou, Joint Care Assistant, Chef and Activities Coordinator
I started working at Anastasia Lodge over 13 years ago following my stepmother's admission to the home. I was instantly attracted to working in the home and successfully applied for the role of care assistant. From the very start I enjoyed my job and over the years I have developed my skills to work jointly in a variety of roles. These include Care Assistant, Cook and Activities Coordinator. I always look forward to coming to work to see our residents and I particularly enjoy spending time with them reminiscing, singing, and dancing to traditional music.
My varied role is incredibly rewarding, and I feel thankful and happy being able to support our residents both mentally and physically. It is a lovely working environment that I consider to be my extended family.
Evgenia Plataki, Development Officer and a Senior Care Assistant
My own mother was diagnosed with early onset Alzheimer's and when I moved to London in 2015, I saw it as an opportunity to start a new career in the Health and Social Care sector. I held a deep desire to understand how my mother's condition would progress. Working at Autumn Gardens has been a blessing for me as, not only have I been able to learn about the symptoms of dementia, but I have become a better person through caring for older people.
 I care for our residents as if they were my own mother with compassion, respect, and love. Through all the training, workshops, supervisions, and support, I managed to become an experienced Senior Care Assistant. Coming from a tutoring background, I saw an opportunity in training. Autumn Gardens supported me through my journey of becoming a trainer and last year I was promoted to the Home's Development Officer. I look forward to progressing in my career and I feel blessed that I managed to find a job that offers me so much personal satisfaction.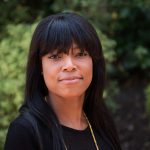 Bibish Nguela, Deputy Manager
A voluntary role in a small residential care home launched my career in the health care profession. I was soon offered a job as a carer and quickly gained in confidence. Before long I was keen to broaden my knowledge and skills and moved to a larger care home with individuals with a variety of needs.

Autumn Gardens provided the perfect environment for me. I received lots of training and gained a wealth of experience. My increased responsibilities made me want to progress further in the field. I worked hard, continued to gain knowledge, and achieved several care qualifications so I could advance in my care career.

Lately, it has been an especially difficult road. However, I believe it has given people who work in the care sector strength and a feeling of togetherness. Even though working in Health and Social care is challenging, it is a profession which is evolving and it keeps me on my toes, whilst enabling me to make a difference to people's lives every day. I am so glad I made that change all those years ago.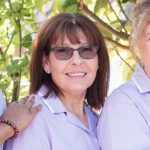 Fanoulla Charalambous – Joint Care Assistant, Chef and Activities Coordinator
I always wanted to care for older people and was excited to accept a position as a carer at the home in 2003. I really enjoy supporting our residents and listening to their fascinating life stories. After a year of working as a care assistant I started working jointly as a cook which gave me the opportunity to share my love of cooking. I get great satisfaction seeing the residents enjoy my home-made food! My role is incredibly rewarding and after 17 years I continue to feel content and grateful.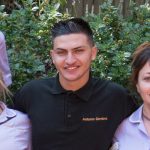 Ioannis Aristeidou, Care Assistant
Following in my mother's footsteps, I started working in a care home once I left school. Although the demands of the role were challenging at first, I quickly found my feet with the support of staff. I love looking after our residents and helping them to maintain their independence. Even though there are not as many male care assistants, I am happy to have chosen a profession that gives back to our community and makes a real difference.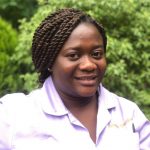 Comfort Frimpong, Care Assistant
Looking after my elderly grandmother helped me to discover the perfect career path for me in social care. I get real satisfaction from being able to support residents at the home. From their day-to-day personal care to just being there and taking the time to listen to their stories.



Back to latest news